Theme parks aren't just for the neurotypical and able-bodied. Meet Morgan's Wonderland, aka "The First Theme Park Where EVERYONE Can Play" and "The One and Only Ultra-Accessible™ Theme Park." Created by Gordon Hartman and named for his special-needs daughter, Morgan's Wonderland is the first of its kind: a place designed to accommodate every ability and disability on every attraction, emphasizing universal understanding alongside shared fun.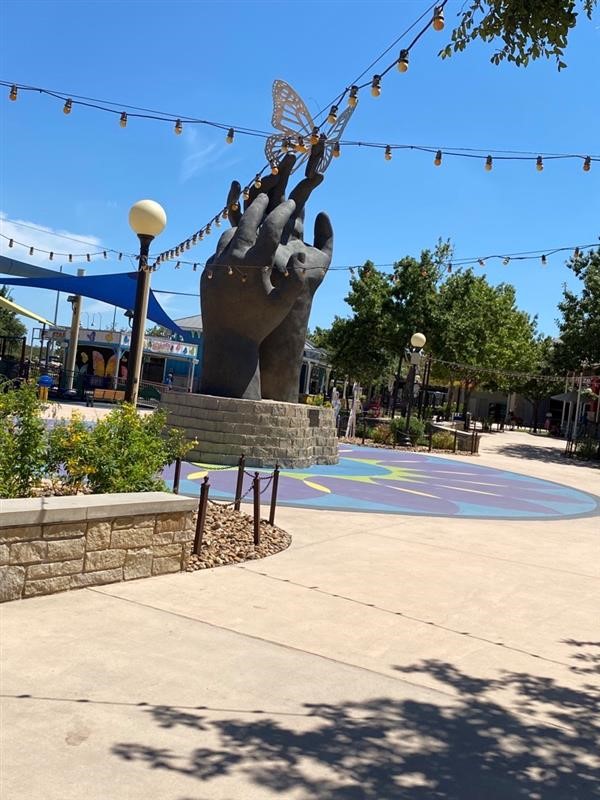 The park is in San Antonio three hours west of Houston, and adult day passes cost just $19 (free admission for anyone under 3 and/or with a disability, $13 for military members and for visitors under 18 or over 62). Attractions include:
A carousel, round-the-park train, and Ferris wheel (Whirling Wonder™)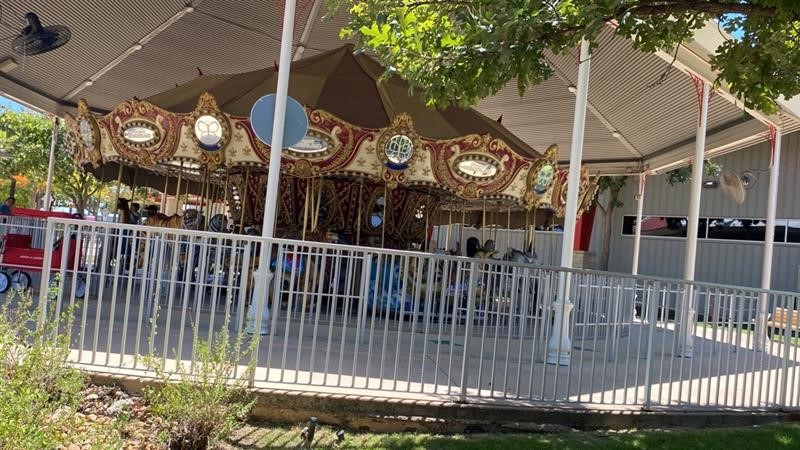 A pavilion for fitness and playground equipment (including wheelchair swings)
An "off-road cars" track
Butterfly images everywhere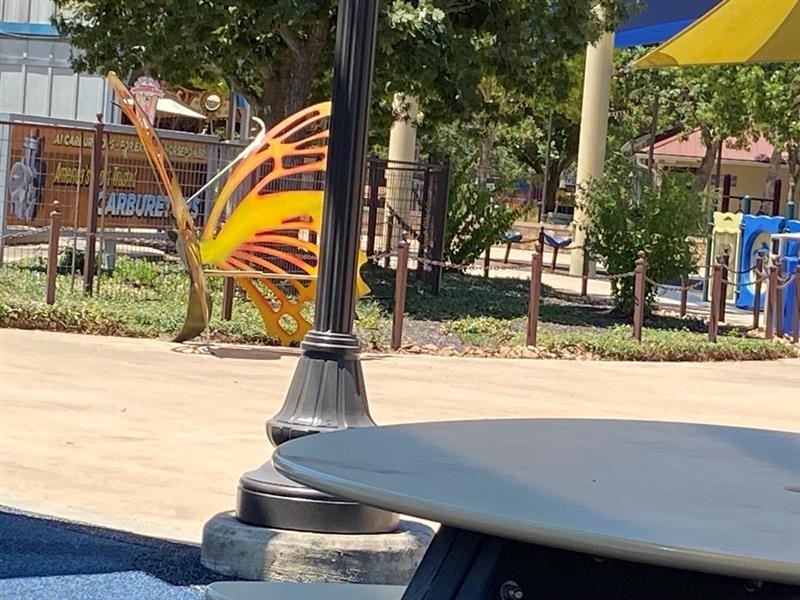 Volunteers in "disability superhero" costumes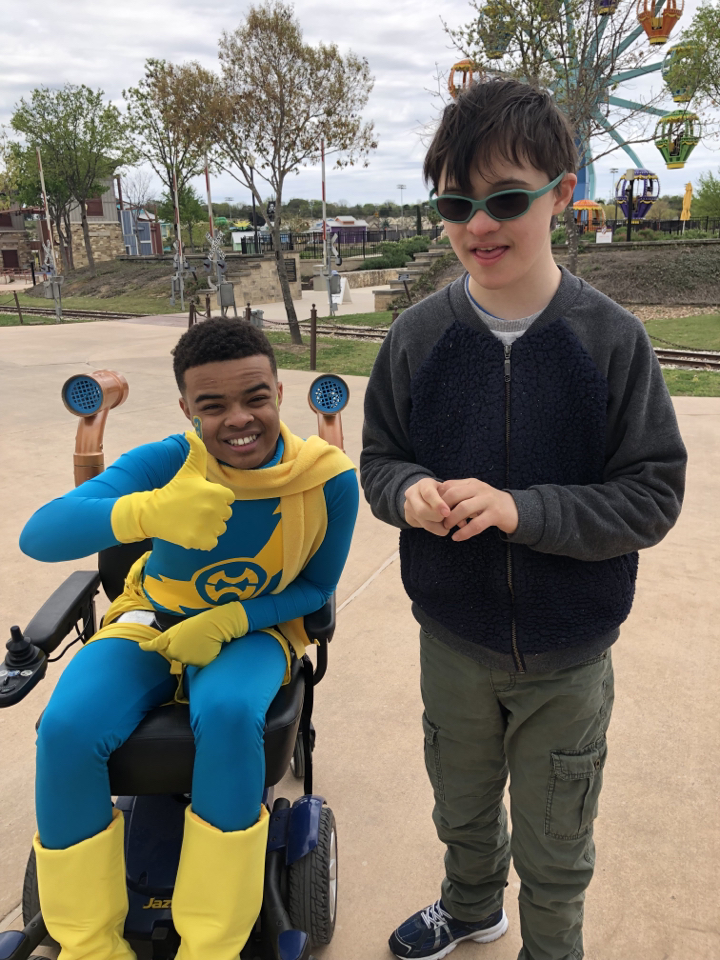 Numerous sensory attractions, including an indoor Sensory Village (which is air-conditioned for hot summer days)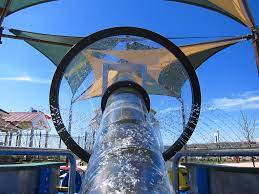 (For an extra $10) A summer water park, "Morgan's Inspiration Island," which features multiple splash pads and a river-loop ride
Cristen Reat, our BridgingApps Co-Founder and Program Director, and her family have been annual regulars at Morgan's Wonderland for over seven years. Here's her firsthand review.
Cristen Reat on Morgan's Wonderland
"I read about the park when it opened [in 2010], and I was intrigued by the vision of an inclusive park that everyone could enjoy. I was somewhat skeptical about the noise level because of our son Vincent's noise and crowd sensitivities. [Vincent has Down syndrome and autism.] However, I read that they limit the number of visitors each day, which I thought could be a huge factor in our family's ability to enjoy the experience.
"We were thrilled with our first visit, and we spent nearly all day there. For someone who could sit for hours and play with the water features or the light displays in Sensory Village, it was the perfect pace for Vincent. Sensory Village is still his hands-down favorite attraction: he could spend all day in the room with the various light projections on the wall and floors, including the butterflies that fly around and land on your shadow, and the falling beads that move with a touch. He also loves pretending to be a weatherman in front of a green screen where the weather and maps change.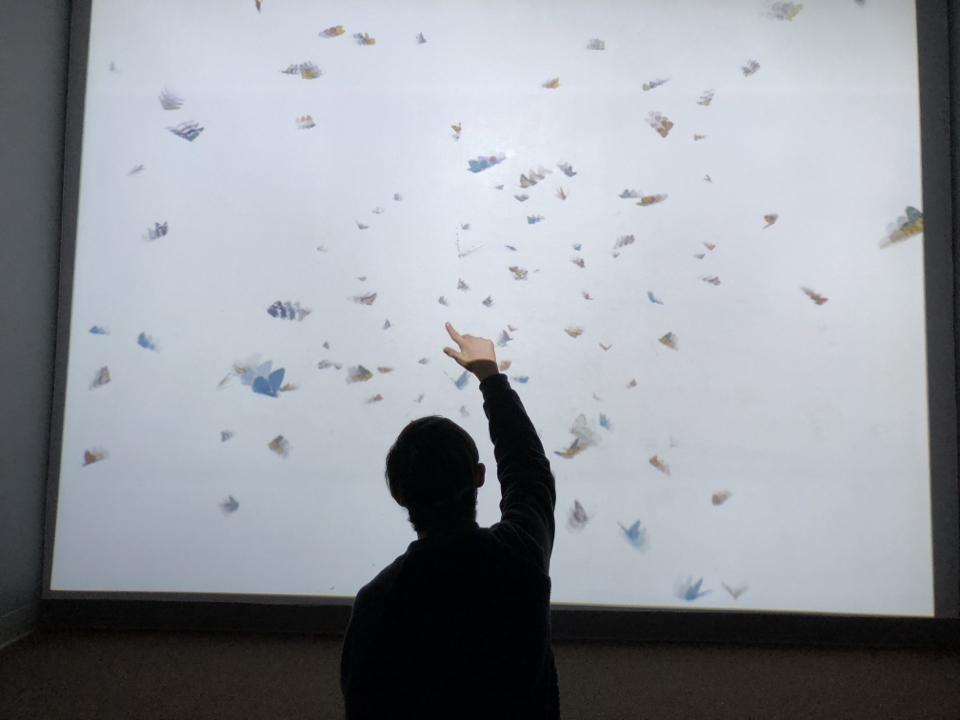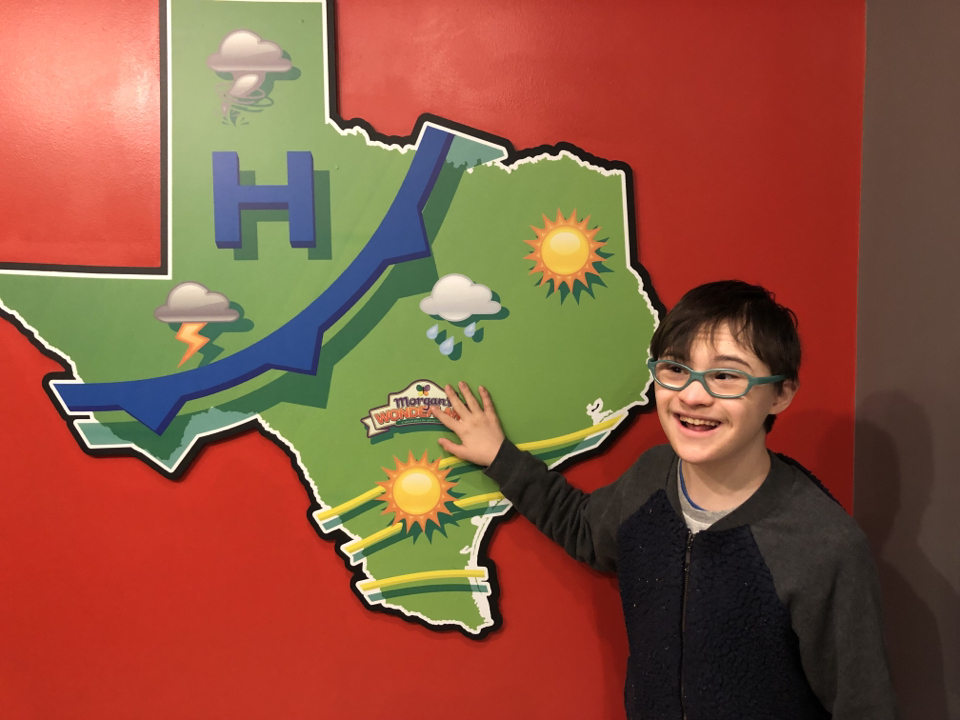 "Most of modern life, from speech patterns to walking speeds, is way too fast for Vincent. I often wish that I could slow things down to accommodate his processing speed and his need to go at a slower pace. Morgan's Wonderland is the ideal place for him in all of these areas! We try to go at least once or twice a year."
Tips for Morgan's Wonderland Visitors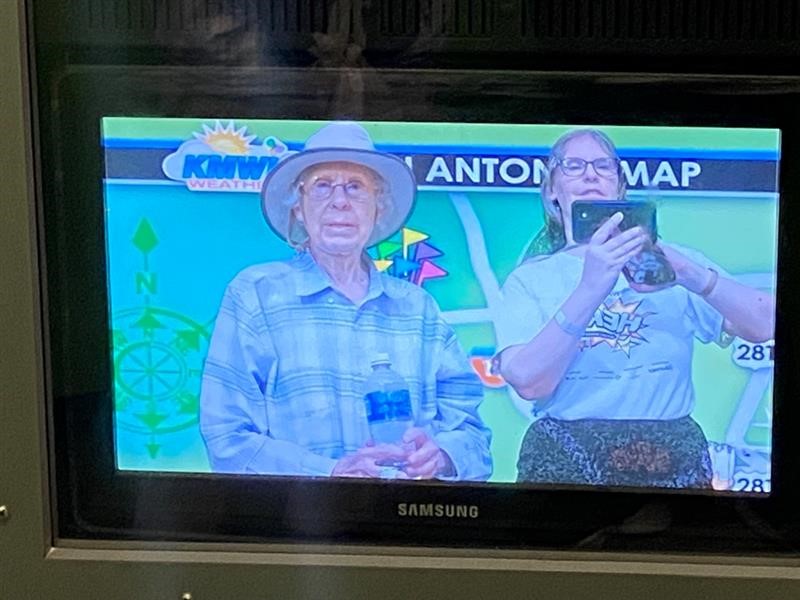 Bring your own food: in-park dining options are limited.
Bring a water bottle and sunscreen, and plan on regular sit-and-rest breaks. San Antonio's semi-arid climate can get VERY hot, especially at midday in warmer months.
Double-check the park calendar when planning a visit: hours and seasons are shorter than at many theme parks.
Consider purchasing your tickets online in advance, to be sure of getting in before the day's visitor limit is reached.
Access to Inspiration Island (water park) lockers costs an extra $5 if the user is non-disabled.
If anyone in your group resists wearing armband tickets (a common problem for people on the autism spectrum, who tend to be sensitive to wearables), ask the staff about alternatives such as pinning the band to clothing or hanging it from a wheelchair.
A Note for Thrill-Ride Lovers
Unfortunately for the roller-coaster-and-tilt-a-whirl set who would find Morgan's Wonderland too tame, there's no comparable park with a selection of thrill rides. Andi Fry, BridgingApps' Coordinator for Montgomery County Outreach, has a young-adult daughter with extensive paralysis from cerebral palsy, who nonetheless enjoys dance classes and downhill skiing. To date, the family has not found any roller coaster capable of accommodating her. "When we visited the park at Kemah Boardwalk," says Andi, "the only ride we could get Megan onto was the Ferris wheel."
Hopefully things will change here, too, as awareness continues to grow that everyone has the right to enjoy a wide variety of experiences to the fullest. We can all help things along by making suggestions at every opportunity—and by supporting places such as Morgan's Wonderland, which are leading the way toward an ever more inclusive and fun future.