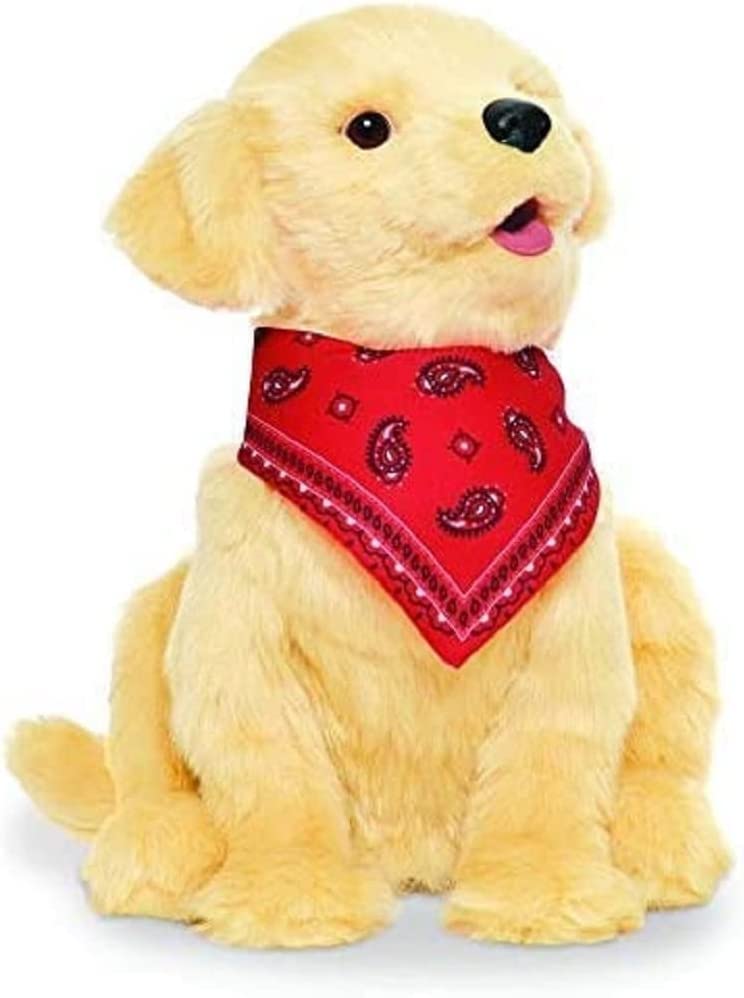 You could say they "aren't your grandmother's toy dog," except that Joy for All robotic pets are designed for grandmothers and other seniors. These amazingly lifelike toy animals are made to provide some of the benefits of pet ownership, where dementia or other issues rule out flesh-and-blood pets.
A Menagerie of Options
The Joy for All lineup includes:
Cats in gray, orange, or tuxedo colors, who purr just like the real thing when stroked or brushed. They can also lick their paws and roll onto their backs.
Puppy-sized, floppy-eared dogs available with golden or red-and-white fur. They bark, roll over, wag their tails, and respond to the human voice.
And for nature lovers: Walker Squawkers in the forms of cardinals and bluebirds, programmed with chirps and songs that mimic their living counterparts. The perfect size and shape for "perching" on a walker, they encourage physical activity with tunes for "moving" and "not moving."
Robotic Pets Close Up
Here's what one Digital Navigator has to say about introducing Joy for All pets to BridgingApps clients:
"The animals have motion sensors on different parts of their bodies, so they can react to the user's petting. Our dog barks and blinks, while the cat purrs and rolls over for belly rubs. They kind of remind me of Build-a-Bear toys, but with a lot more features.
"We've used them with Veterans and one visually impaired client to decrease stress during our training sessions. I loved seeing Veterans at recenter light up when they saw the Joy for All animals. They were so excited to pet them. One Veteran said, 'It brings out the child in me.'
"When I pulled out the animals for our blind client, who had had a stressful morning prior to our training, she was really excited and giggling! She asked for more information on them, explaining that she loved animals but was unable to have a live pet due to the costs."
–Ale Gonzalez, BridgingApps Digital Navigator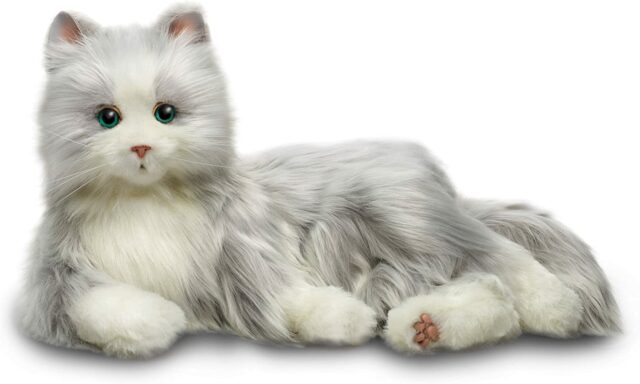 Robotic Pets in the Family
Joy for All companion pets can be purchased for under $150 (under $75 for Walker Squawkers). If you think one might be right for your family, here are a few tips.
While designed with senior users in mind, robotic companion pets are also potential comfort sources for family members with autism, intellectual/developmental disorders, or anxiety/depressive disorders. (And there's no rule against getting a robotic companion just for fun, even if your family comprises four typical-brained humans and two live pets.)
If you're considering a robotic pet as therapy for a family member, give it a trial run first—perhaps at an assistive-technology lab. Some people, especially with brain differences, are ultra-sensitive to detail and get nervous around animals that aren't quite like the real thing.
Robotic companion animals don't have to be fed or cleaned up after—but they do require some care. Follow manufacturer's instructions for batteries/charging, cleaning, and avoiding breakage.
The best of technology does malfunction at times. If the robotic pet is for a family member who melts down easily, consider getting two animals and storing one for backup.
If you think in terms of "half the fun is their spontaneous antics," a robotic animal may not satisfy all your needs. If a separate "real" pet is not an option, find a good "cute cat videos" channel, and schedule regular time for pet-watching at animal shelters and dog parks. Your robotic pet will wait patiently until you return—and it'll never be jealous for your attention!