Work smarter, not harder this school year. Whether it is homework, study help, daily organization or even wellness, we have got an app recommendation just for you. To help make life easier for your learner this year BridgingApps has created a list of our favorite must-have educational apps for back to school organization and learning. These apps have been trialed with children of various abilities and reviewed by professional educators and therapists. Click the links for the full review information and links to download.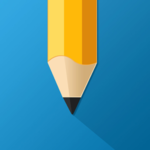 myHomework Student Planner FREE (iTunes, Google Play)
myHomework Student Planner is a great app for helping students organize their classes, homework and daily routine. This app is great for typically developing students as well as those diagnosed with dyslexia, auditory processing problems, ADD and dyscalculia. Customizing the app is easy. Users simply enter their class details into the calendar. Adding homework descriptions is quick and simple with the tap of a button. Users set the due dates, time and identify high, medium or low priority. They can also set up reminders.
Click on the link below for full review:
https://insignio.staging.bridgingapps.org/apps/ab29bf3a-16a3-d916-759e-1135f175dcee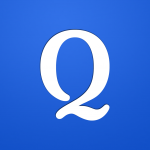 Quizlet – Flashcards & Study Tools FREE (iTunes, Google Play)
Quizlet is a simple notecard app with a few special features that can help a range of learners practice skills. This app is great with general education, low literacy and ELL students, as well as students with learning disabilities. With a database of more than 13 million flashcards, students can gain access to flashcards on a wide variety of topics. Quizlet is a user-friendly study tool that allows students to study anything, anywhere.
Click on the link below for full review:
https://insignio.staging.bridgingapps.org/apps/afe149af-77db-206e-56e2-d3dd23bdfa49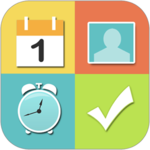 Visual Schedule Planner
$14.99 (iTunes)
Visual Schedule Planner is a completely customizable visual schedule iPad app that is designed to give an individual an audio/visual representation of the events in their day. In addition, events that require more support can be linked to an activity schedule or video clip to help model the task even further. Visual Planner is perfect for home, school, work or community environment. The app is designed for individuals who may benefit from visual support to ease transitions, anxiety, or who simply need a way to visually represent their day.
Click on the link below for full review:

https://insignio.staging.bridgingapps.org/apps/0f852d0a-224d-f9ca-fc4d-406355a5dd91

To view the full list in our NEW App Search Tool click here: https://insignio.staging.bridgingapps.org/lists/d73e4ebf-70ca-456e-8944-127bff2466ae