National Stroke Awareness Month is observed in the United States annually during the month of May. National Stroke Awareness Month was created to promote public awareness and reduce the incidence of stroke in the United States. Stroke.Org is an excellent resource for awareness and prevention.
We have created a list of apps that may help individuals after a stroke or traumatic brain injury. Click the link or image below to see the full list:Â https://search.bridgingapps.org/lists/7da3f0dd-830d-45d4-ad52-ddb8b57cd97b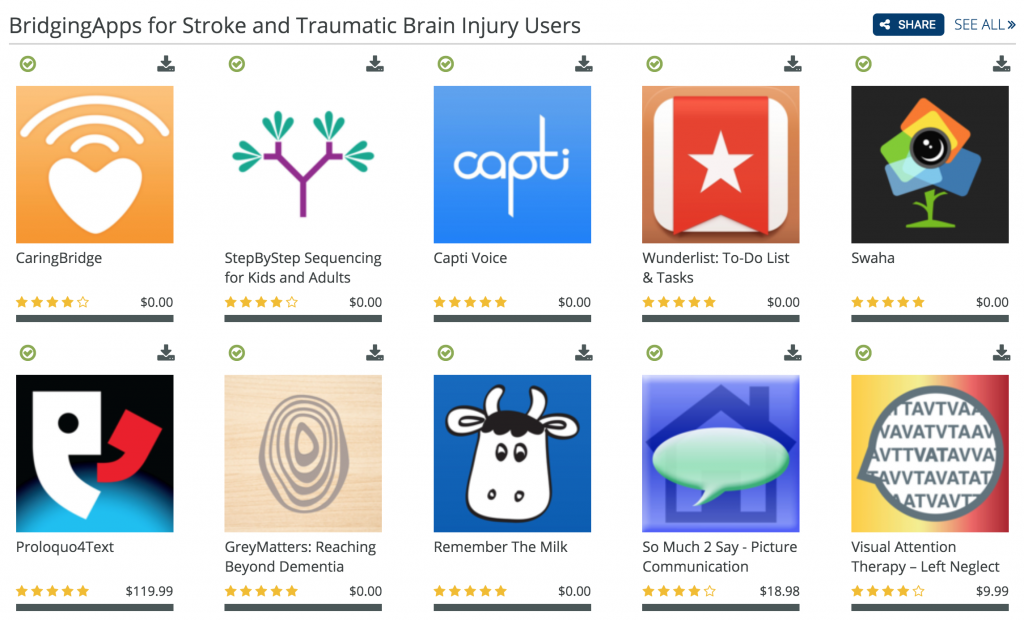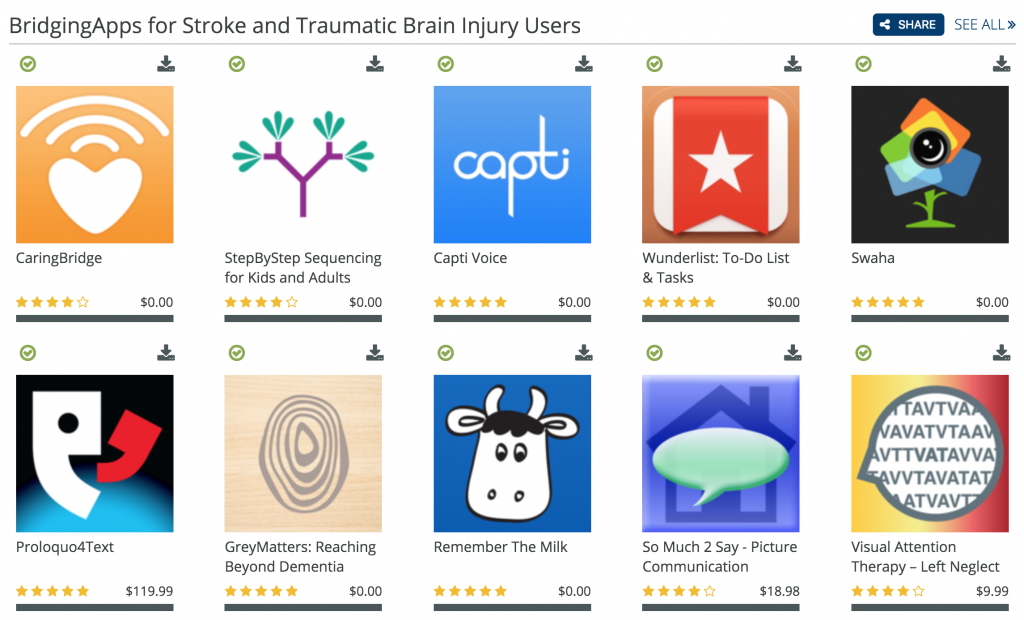 And, on May 8, BridgingApps will be presenting 'Let's Talk – Caregiver to Caregiver: Using Technology to Help with Caregiving Responsibilities' at Baylor St. Luke's Medical Center.