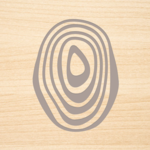 BridgingApps just published the following BridgingApps Reviewed App to the site:
GreyMatters: Reaching Beyond Dementia does a phenomenal job of enhancing the lives of older adults with dementia, individuals recovering from a traumatic brain injury or stroke, and also older adults without dementia. We love how it evokes positive memories from one's past; improving their mood and making them smile.
Simple and intuitive, even inexperienced mobile device users are able to navigate the app. A caregiver is able to set up the app for the user in a few minutes by personalizing it with a photo, choosing a stage of memory loss (early, moderate, advanced, very advanced) and selecting subjects that may interest the user (entertainers, films, political figures, sports, pop culture, babies).
Click on the link below for full review:
https://search.bridgingapps.org/apps/e5b97a66-d73f-4a48-a721-6b353eba2a60