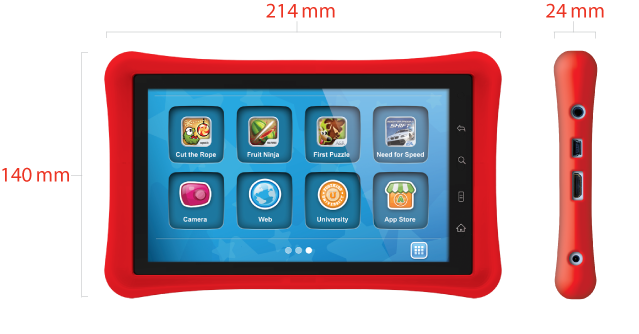 Nabi is the world's first, full-featured Android tablet made especially for kids. This device is designed for "kiddified" web browsing, watching movies and TV shows, reading books, learning math, and much more. Nabi's responsive, high-resolution, brilliant, 7-inch capacitive Multi-Touch display allows kids to easily interact with kid-friendly games and content. Nabi includes over $150 worth of pre-loaded games, music, apps and books and will run over 500 applications and games catered to kids found in the Nabi App Store. Â  It also has plenty of parental-controls built in.
One of the cool features of Nabi is that kids can personalize this tablet with their favorite characters and an assortment of accessories to choose from.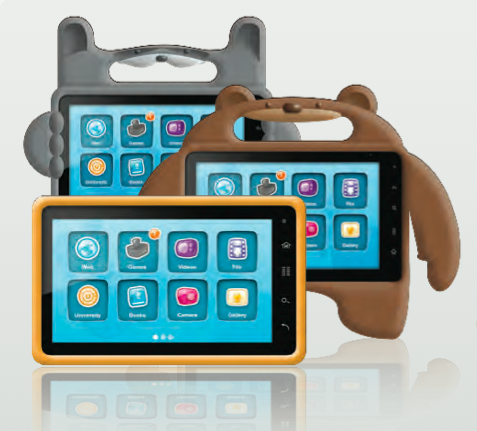 Display:Â 7 Inch TFT Capacitive Multi-Touch Screen
Processor:Â 1.1 GHz (533 MHz x2) ARM Cortex-A9 Dual-Core Processor
Storage:Â 4 GB ROM
Battery:Â Up to 5 hours of Continuous Use
Network:Â WiFi 802.11 b/g
USD $199.99
This item can be purchased at Toy's R Us .
http://vimeo.com/32607796