Written By Katherine Swarts
Read Time 3 Minutes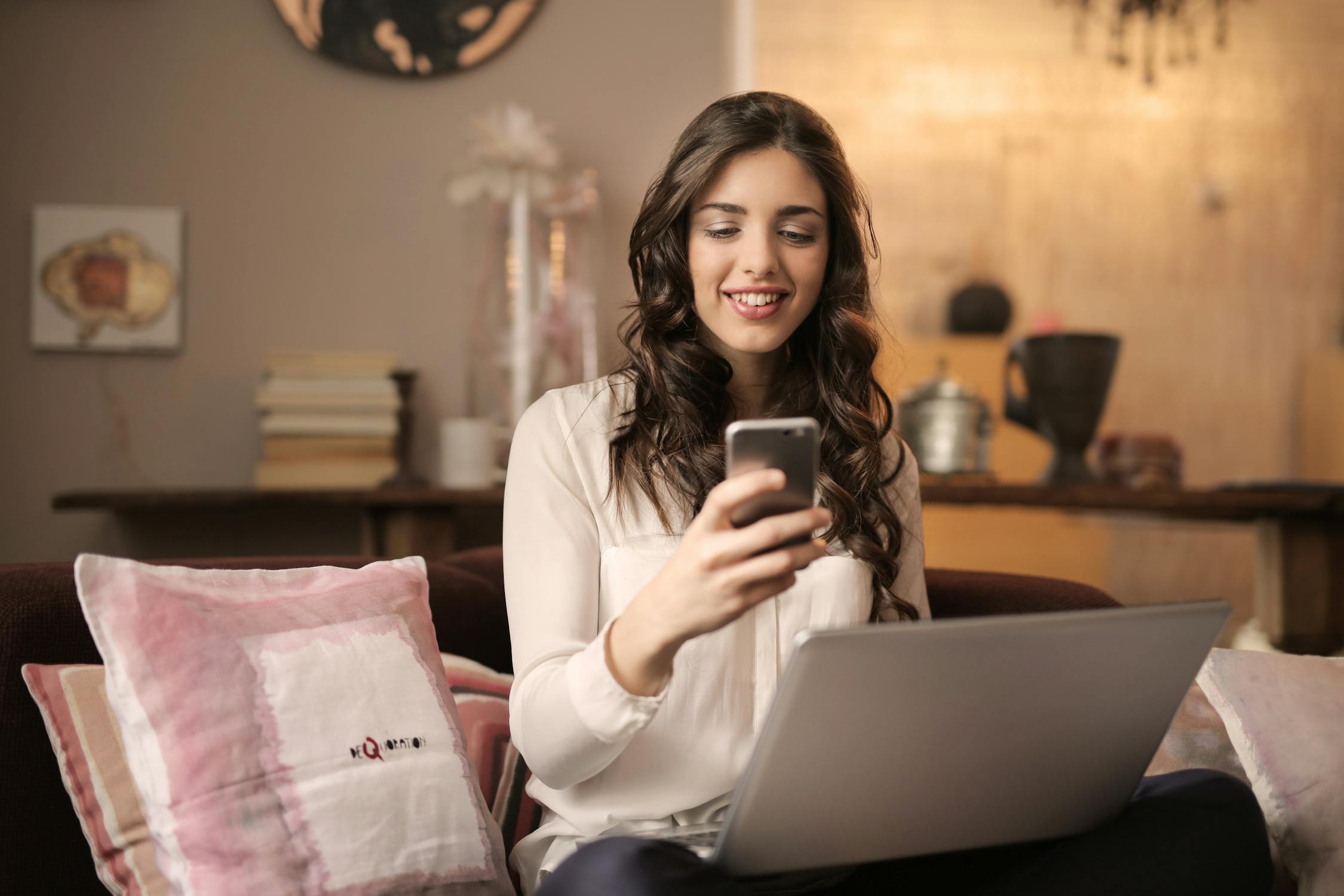 After the initial COVID outbreak of 2020 shut down public gatherings, the disadvantages of living without reliable broadband internet became obvious. School kids in low-income families, cut off from in-person education and unable to access the full benefits of remote schooling, were especially hard-pressed to keep up with learning needs. The online services accessible from their homes were typically slow, prone to interruptions, and unable to manage the demands of complicated graphics or video—especially where multiple family members were trying to keep up with virtual school and work via multiple devices.
One step taken to bridge this "connectivity gap" was the establishment of a federal Emergency Connectivity Fund, which provided grants for public schools and libraries to purchase high-quality digital-communications equipment.
Portable Internet Access, No Extra Charge
One popular category of equipment is the "mobile hotspot," a small electronic box that connects to a tablet or laptop. Similar in function to a Wi-Fi router, a "hotspot" relieves devices of the need to use their own data, providing a more reliable and secure connection while also saving data-plan costs.
Hotspots have been library loaner items since pre-pandemic days, but Emergency Connectivity grants have made them more available and widely used. To meet today's extensive remote needs, some libraries even designate certain devices as "lifetime check-outs," meaning that patrons can keep the devices indefinitely.
Expanding Options
Private organizations and nonprofits have also done their part to expand online access—and, with the reopening of public spaces, many organizations are financing public computer labs where students and others have free access to remote learning, homework resources, and digital-skills assistance. For example, telecommunications giant Comcast, already active in the equal-digital-access movement, recently launched a "Lift Zones" program to provide community centers with computer areas for student work.
If your home lacks reliable and effective digital access, the easiest first step is to call your children's school or your local library/community center/Easterseals office to ask about options in your area. (A few starter resources are listed in the last section of this article.) Be prepared to provide specifics on your needs:
What type of digital access, if any, does your home already have?
What does your household lack: sufficient digital devices for all family members, online reliability for performing complicated tasks or operating multiple devices simultaneously, a budget for improved internet service, understanding of how to use the internet?
How many family members need online access, and at what hours?
What provisions have your school(s) and/or employer(s) already offered? How thoroughly have you discussed your needs with them?
As the old saying goes, "You have not because you ask not." Don't be numbered with those who live deprived of digital access because they doubt asking would help, or are waiting for providers to reach out to them, or are embarrassed to admit what they don't know.
The Future of Digital Access
At time of writing, the expiration date (12/31/2022) for the original Emergency Connectivity grants is near; and the next stage remains uncertain, as requests to extend the program are still under consideration. (As with other online-access devices, a hotspot box can be remotely "unplugged" if the bills for operating it go unpaid.)
Whatever federal policy is in place, however, it seems clear that expanded free online access is here to stay: with or without federal money, hotspots and lift zones will remain in demand and available through libraries, nonprofits, business initiatives, and local governments. No doubt we will see further advances over the next few years, making internet access even more available and affordable.
See also: