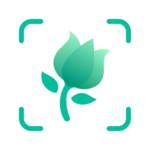 BridgingApps just published the following BridgingApps Reviewed App on the site:
PictureThis is a plant identifier app that identifies plants by picture in 1 second. The app also provides professional plant care tips. The app is capable of identifying over 10,000 plant species with an accuracy of 98%, better than most human experts. PictureThis is fun and educational for users of all ages and abilities. The app is available for both Apple and Android. 
Get your gardening questions answered and become a "green thumb"! Encounter a beautiful, unknown flower during your walk? Want to inspire your children? Need advice on how to care for your plants? Simply take a photo of the plant and PictureThis answers all the questions for you!
Click on the link below for full review:
https://search.bridgingapps.org/apps/4376ab70-5046-4ec8-8d21-cfac0fc43193