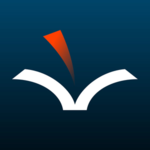 Featured App for Autism, Voice Dream Reader reads aloud text that can be pulled from PDF's, web browsers, Word docs, Powerpoint, HTML, Dropbox and many more. A powerful resource for anyone struggling with reading or hoping to reinforce reading.
The app is designed for all audiences and is extremely user friendly. Importing text is simple and can be easily mastered by anyone with basic iOS knowledge. In addition, Voice Dreamer Reader allows readers to customize their experience by selecting the voice, selecting font, including Open Dyslexia font, and choosing the reading pace. Read along with the app as it highlights the text or just listen along even through the lock screen. If the reader is struggling with comprehension simply access the built in dictionary for further clarification. For those mastering a new language Voice Dream Reader can even translate text into another language.
Highly recommended for everyone and especially handy ESL users, older adults, developmentally delayed, and users diagnosed with autism, speech or language disorder, or Down syndrome.
Click on the link below for full review:
https://search.bridgingapps.org/apps/1d4bd718-cf17-009e-2210-0271612d5ac0