Consumer technology: Any device, app, or software produced for and sold to the general-consumer market.
Consumer electronics: The branch of consumer technology that deals with digital devices, screens, and related products.
Digital assistive technology: Any digital/electronic technology that helps the user, especially a user with disabilities, perform the tasks of daily life more effectively.
Combine consumer technology, electronics, and assistive devices, and you get a global market worth over $20 billion a year and fast heading in the direction of $30 billion.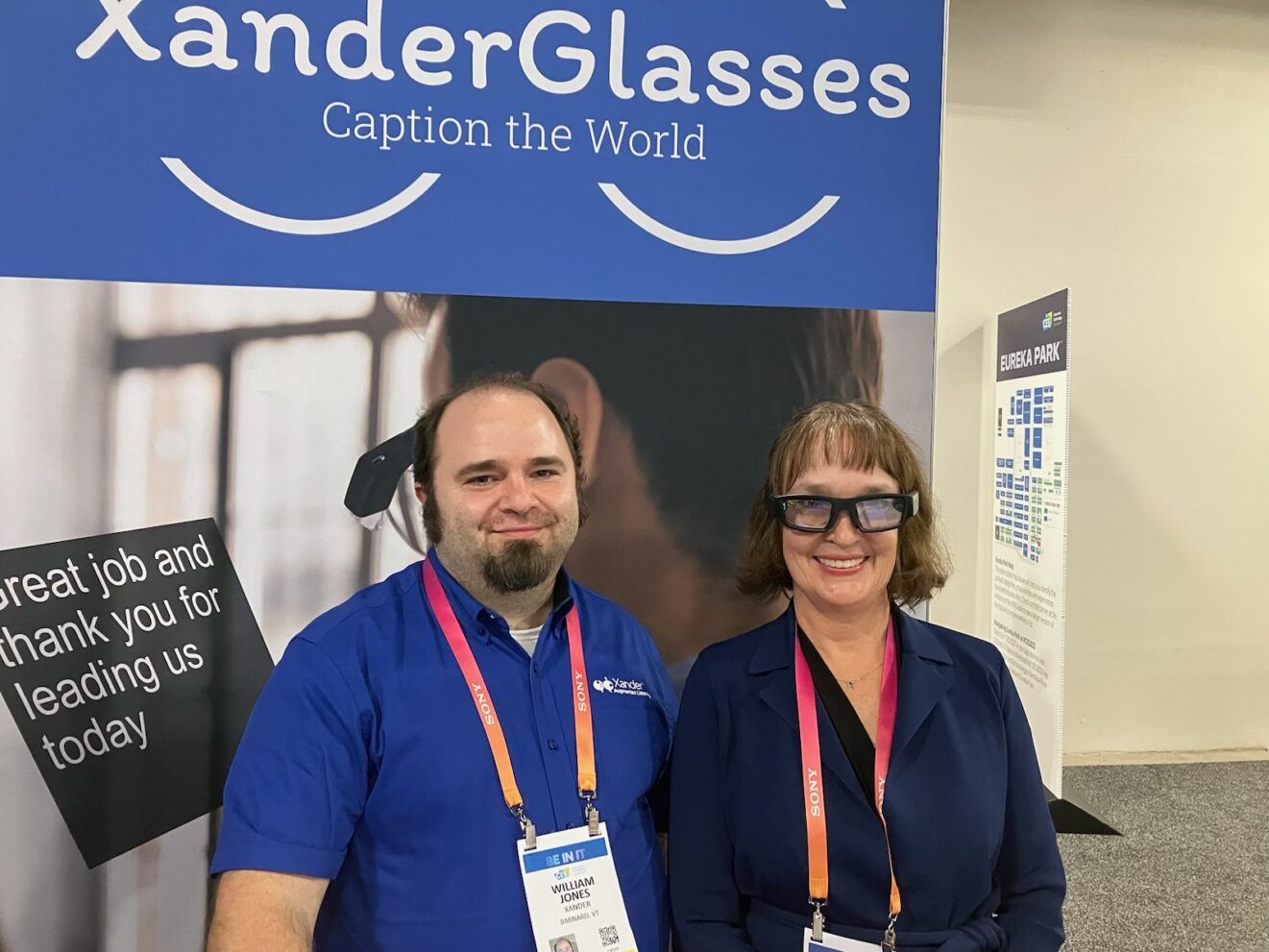 Browsing Today's Top Innovators
January 5–8, over 3,200 manufacturers of assistive and other consumer electronics showcased their latest innovations at CES [Consumer Electronics Show] 2023 in Las Vegas, billed as "the most influential tech event in the world." (The CES is also a brand of the Consumer Technology Association [CTA], whose CTA Foundation is a BridgingApps grantor.)
CES exhibitors represented 173 countries, territories, and regions worldwide. Disability-relevant themes from the Show (and for worldwide assistive technology through 2023 and beyond) included:
Health-tech innovations to increase patient confidence, reduce stress for both patients and doctors, guarantee efficient and secure data transfer, find better treatments for chronic diseases, and enhance overall quality of life.
The latest wearables in assistive technology.
Improvements in video captioning for personal and public screens.
An array of new over-the-counter hearing aids for mild to moderate impairment (since August 2022, the Food and Drug Administration no longer requires prescriptions and professional fittings for every hearing-aid user).
An abundance of gaming services focused on health goals and on universal shared experiences that nurture inclusiveness and human connections. (Researchers estimate there are now over 3 billion regular gamers worldwide, and average regular gaming time per individual has increased 50 percent since 2019. Watch for an upcoming BridgingApps post on "e-sports and gamers with disabilities.")
New emphases on reducing isolation, bringing connectivity into senior-living communities, and virtually pre-testing drugs and surgeries.
The latest in "hyper-immersive" virtual reality promising to enhance shared experiences and remote shopping. (For example, many virtual environments will soon include aromas as well as sights and sounds.)
New innovations in smart vehicles, eco-friendly resourcing, and care technology for service animals and pets.
BridgingApps Picks for the Best New Consumer Technologies
While picking just a few "favorites" from such a plethora of possibilities may rightly seem an impossible task, BridgingApps has given it our best shot after attending CES 2023. Here's our "Favorite 5" list of up-and-coming options for the consumer technology market:
(Watch the BridgingApps blog for deeper dives into each of the "Favorite 5," scheduled for publication January 17–27.)