"We're not going to let … society give us a token education and then bury us." –Disability activist and wheelchair user Judith Heumann, suing for the right to a job in 1970
Equal access has come a long way, but there's still much to be done—especially toward supporting young adults in their right to become independent adults. The problem of being unready for independence at 18 (or 21 or 26) isn't unique to those with disabilities, but they do meet extra challenges:
Many employers and higher-education administrators still hesitate to make specialized accommodations, especially when disability affects behavior or learning.
Outgrowing the pediatric years often means finding a new doctor—and educating that doctor on the patient's unique needs.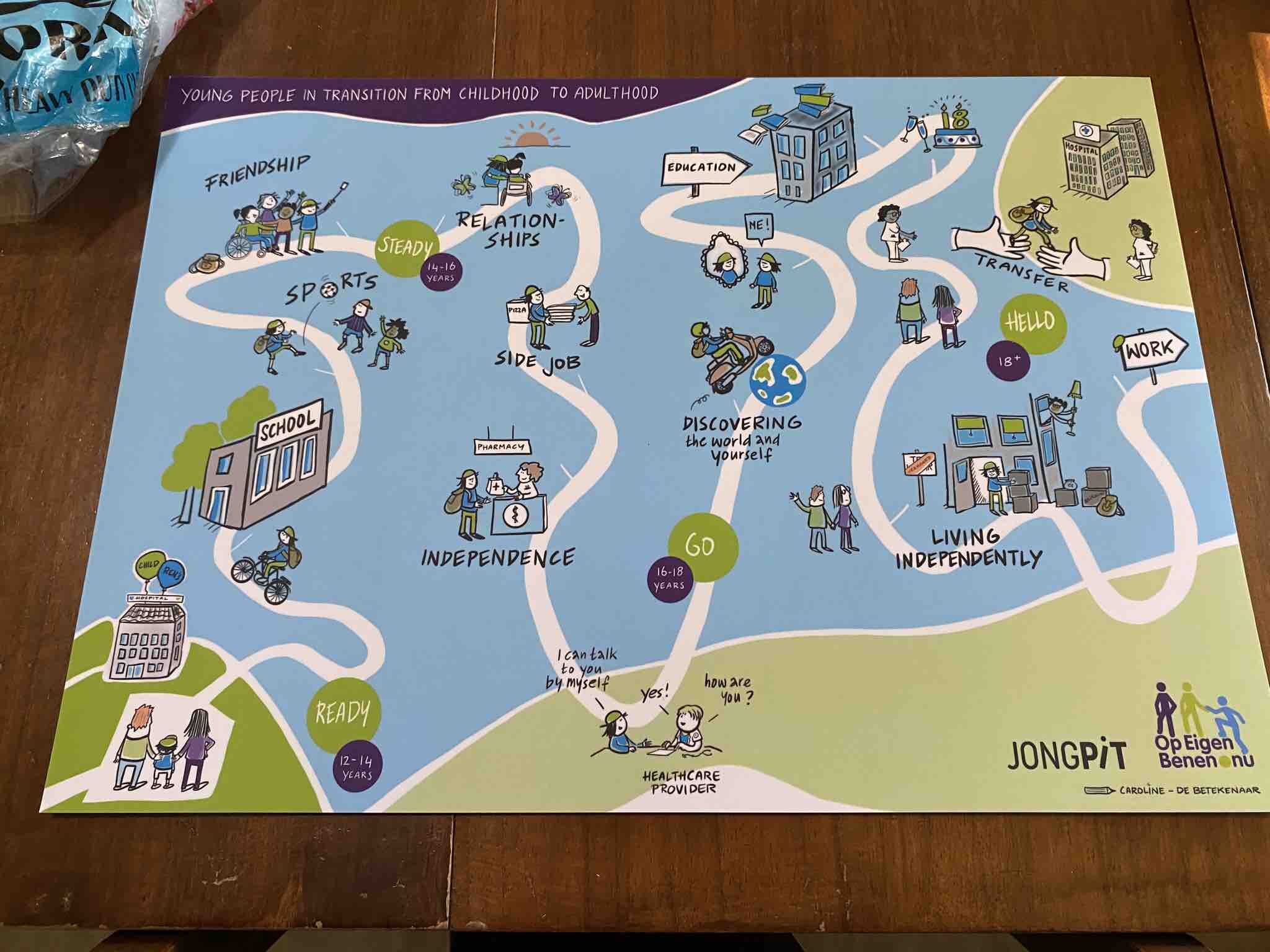 According to Texas Children's Hospital, fewer than half of young adults with disabilities get adequate resources for finding independent living, working to support themselves, or keeping up with needed medical care.
A Conference for Transition Education
"There is a strong need for physicians to have the knowledge and skills to provide the services needed to facilitate a successful transition from pediatric to adult-based care." –NEEDS STATEMENT, 24th Annual Chronic Illness and Disability Conference
Bridging the gap means educating not only patients and caregivers, but their doctors as well. Hence the annual Chronic Illness and Disability Conference, created to share information on "Transition from Pediatric to Adult-Based Care." The 2023 conference, held October 26–27 at the Texas Medical Center, was the 24th of its kind (and the first to meet in person since 2019).
Designed for relevance to medical providers, the CID conference also welcomes young adults and their families, as well as social workers, case managers, therapists, and providers of various disability services. (This year, attendees included BridgingApps' TexasYouth2Adult team, and representatives of Morgan's Multi-Assistance Center/Morgan's Wonderland in San Antonio. Others came from as far as Switzerland.)
Conference workshops also included topics beyond the strictly medical, such as:
"Employment for Young Adults with IDD" by Drew and Kelly Scoggins, owners of Bitty & Beau's Coffee Houston. (Bitty & Beau's, a for-profit franchise that actively seeks employees with intellectual/developmental disabilities, gets an extra shout-out as the conference's morning caterer. They provided choices of decaf or caffeinated coffee, half-and-half or oat milk, and a variety of fresh-baked muffins and bagels.)
"How to Become a Batman" [personal perspective on growing and achieving with a disability] by Michelle Colvard, Director of Research Administration at University of Texas MD Anderson.
"Adaptive Sports" by Peggy Turner, Athletics Community Liaison for TIRR Memorial Hermann.
"Parental Perspective" by Ann and Dr. Peter Hotez.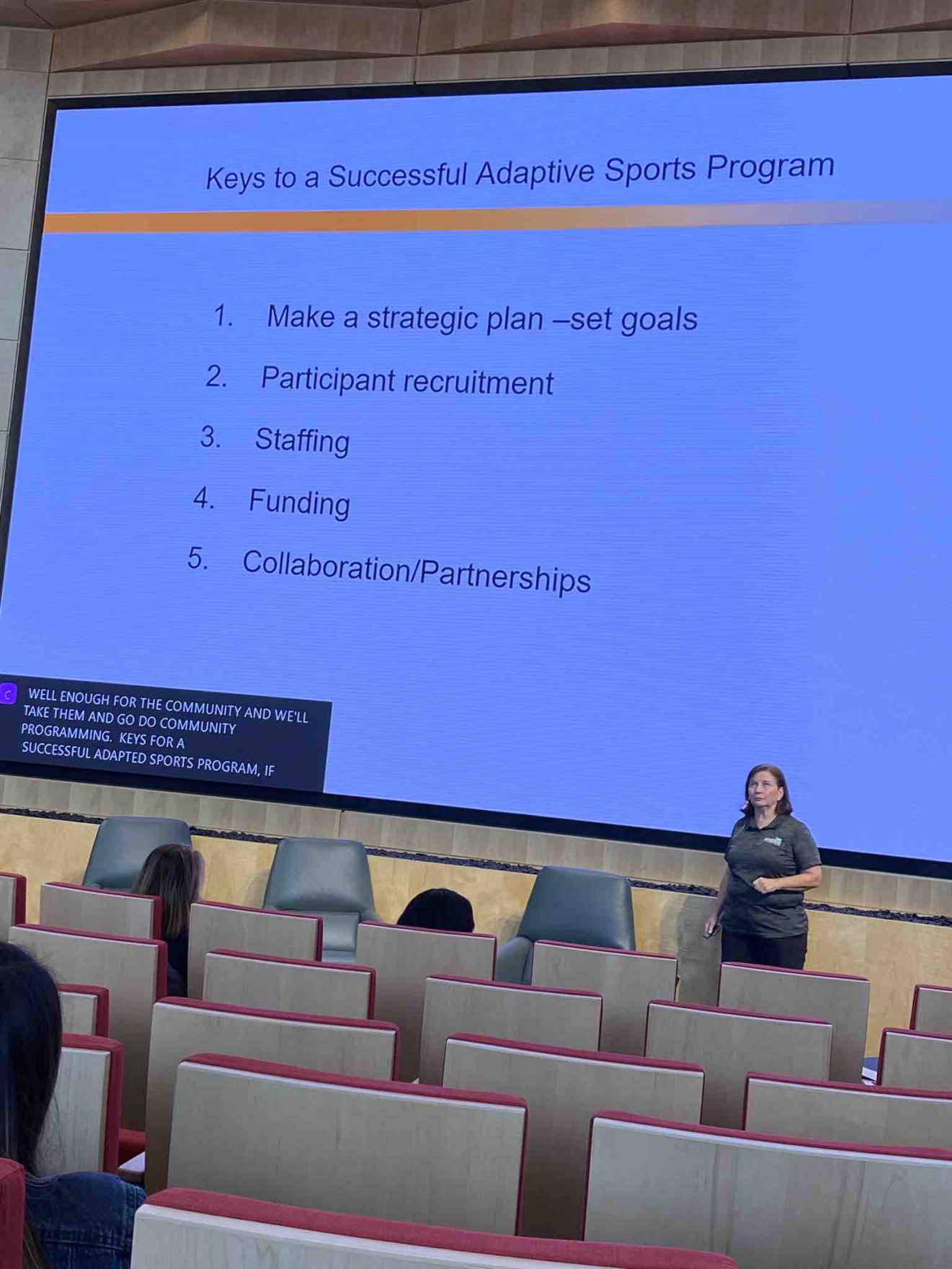 Points of Interest
Sharing every word of wisdom from the conference would require a whole book. This post has room for just one short item from each workshop noted above:
Accommodating worker disabilities does not mean depriving them of challenges. The best thing you can do for anyone is to expect the best of them. ("Employment for Young Adults with IDD")
Look ahead at where you want to go, never around at the obstacles you want to avoid. ("How to Become a Batman")
Organized physical activities are a platform and a tool for social change. ("Adaptive Sports")
Disability is a real test of a family's resilience. It speeds up whatever's already going on in family relationships. ("Parental Perspective")
Conference co-providers: