This is the third part of our three part series (see part one and part two) sharing our educational app recommendations for summer. Even though the traditional school year has ended, learning can continue year round. In fact, summer is a great time to practice skills gained from the previous school year, build a life-long love of reading and research and explore areas of personal interest.
BridgingApps has created a list of our favorite must-have educational apps for summer fun and learning. These apps are geared towards learners ages 13+, have been trialed with teens of various abilities and reviewed by professional educators and therapists. All of the apps listed below are educational, engaging and fun. Click the links for the full review information and links to download.
Summer App Recommendations for Teens
TED FREE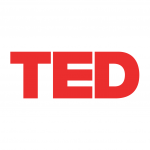 The TED app delivers its collection of educational conference videos free. TED videos are a great alternative to mindless television. They feature lectures on topics ranging from feminism to biology, from education to poverty, and from creativity to so much more. The videos are engaging and inspiring. TED's "caption integration" means that all of the video's available through the app can be subtitled in over 90 different languages.
Click on the link below for full review:
http://bridgingapps.org/app/?id=376183339
Textropolis FREE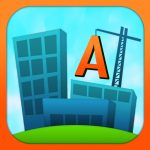 Textropolis combines Social Studies, Vocabulary and Spelling. The app allows up to 5 students to play. Students are given a city from different countries all over the world. Within the name of the city students need to find spelling words within the single word. Students are given the number of words that can be made from the single word. After the student enters a word, the definition of the word goes across the screen. As the student adds words, they are presented on the screen to remind student which words they have used.
Click on the link below for full review:
http://bridgingapps.org/app/?id=301643671
MyScript Calculator – Handwriting calculator FREE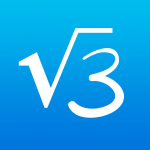 MyScript Calculator is a simple answer to helping students who struggle with functional math concepts such as the four basic operations to more sophisticated concepts like square roots and exponents. This app is like a calculator, but is encourages students to write either numbers and/or calculations by hand and then the answer will be given. If you have a student who is classified with Dyscalculia, this is a great app for them.
Click on the link below for full review:
http://bridgingapps.org/app/?id=578979413
Storehouse – Visual Storytelling FREE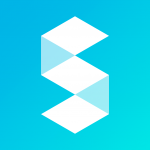 Storehouse – Visual Storytelling is a mobile app that touts the collage-like functionality of Pinterest with the social media popularity of Facebook. Geared towards young adults, this app is ideal for the teenage population. Users capture their 'stories' by combining photos, text, videos etc. into professional looking montages that can then be shared online with other Storehouse members.
Click on the link below for full review:
http://bridgingapps.org/app/?id=791297521
Bitsboard – Education, Games, and Flashcards for Learning Reading, Spelling, and more FREE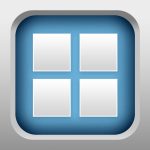 Bitsboard app allows a parent, educator or therapist to design boards that can be made into a variety of activities including flash cards, photo touch, word reading, matching words to pictures, true or false, multiple choice quiz, and a spelling bee. This app can be used for vocabulary development, second language learning, reading practice, spelling practice, and more. The activities/boards can be customized to goals and/or themes easily for individualized education.
Click on the link below for full review:
http://bridgingapps.org/app/?id=516842210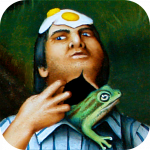 PROVERBidioms FREE
PROVERBidioms is an app that incorporates the origins and meanings of common idioms, clichés, catchphrases and other common sayings in the form of visual imagery. When playing the game, the features will prompt the player with an idiom that must be selected by locating and clicking on the literal picture illustrated within the portrait provided. The graphic illustrations in the portrait are fun, playful and exaggerated. These images are perfect for adolescent children and adults alike! We have used this app with students ages 12-15 diagnosed with autism spectrum disorder, speech impairments, and learning disabled in reading and writing.
Click on the link below for full review:
http://bridgingapps.org/app/?id=488571121

Stack the Countries $1.99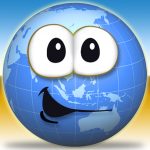 Stack the Countries is a great resource for teaching world geography that aligns with Common Core Standards. It teaches and quizzes users on the countries of the world and their shapes, neighbors, landmarks, capital cities, languages, flags and other geographical facts. We used this app with tweens and teens. Everyone that played the game enjoyed it. The country images are cute with their big googly eyes and silly expressions.
Click on the link below for full review:
http://bridgingapps.org/app/?id=407838198
Write About This $3.99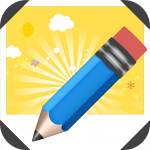 Write About This is a way to increase your student's writing skills. You can try the free version to see if app is right for your child or students. In the full version, you are given 125 pages and 375 prompts. Categories range from the Common Core Standards Writing Informational Text to writing about feelings or customizing the app with your own category. Options available to choose from are careers, animals, transportation, fun friends, etc. The beauty of this app is its ease of use and endless opportunities for creative writing.
Click on the link below for full review:
http://bridgingapps.org/app/?id=601375313
Geocaching $9.99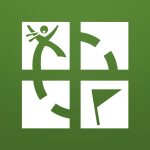 The Geocaching app is everything you need for all your geocaching adventures. Geocaching is the recreational activity of hunting for and finding hidden objects by means of GPS coordinates. It is like a modern day treasure hunt. A geocache consists of a small, waterproof container that holds a logbook and inexpensive trinkets. When you locate the container, you sign the logbook and if you decide to take a trinket, you leave one in its place. Geocaching is fun and encourages young people to get out of the house and explore the world while still using technology.
Click on the link below for full review:
http://bridgingapps.org/app/?id=292242503

Panther Math paper $19.99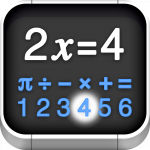 Panther Math Paper allows a user to complete math problems on an iPad, therefore, completing these problems without a pencil! Users with motoric and/or learning challenges base this app on Universal Design Principles allowing for independent completion of mathematical operations. This app is not a calculator; it is a digital math paper. Math concepts that can be addressed with this app include addition, subtraction, multiplication, division, fractions, algebra, money skills, volume, weight, geometry, time, distance and advanced math.
Click on the link below for full review:
http://bridgingapps.org/app/?id=547090551
Additional Resources
To view this list in our App Search Tool click here:Â http://bridgingapps.org/list/?id=47520
See App Recommendations for ages 2-7.
See App Recommendations for ages 8-12