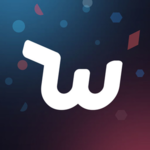 BridgingApps just published the following BridgingApps Reviewed App on the site:
Wish you could shop from the comfort of your own home, while finding bargains on a wide range of products? These days it is simple. Wish is an app you will be glad you discovered. Our homebound friends loved that they could shop without having to depend on others to take them out and about.
The app is easy to log into and the browse, search, cart icons in the bottom navigation bar, make it simple to find what you are looking for. Wish also gives free items where the user only has to pay a small amount for shipping. Another feature users loved was the ability to get an item at a less expensive price by tapping on the "Buy with (another customer)" option.
Wish is a great shopping app for everyone, and especially helpful for individuals who are homebound or adults with physical disabilities.
Click on the link below for full review:
https://search.bridgingapps.org/apps/3b04f9a4-ce7c-479e-9191-bfb93602edd0