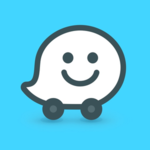 BridgingApps just published the following BridgingApps Reviewed App on the site:
Waze is a community-based traffic and navigation app has been updated. Using the app, drivers or passengers in the area share real-time traffic and road information to save time and gas.
Child Reminder, a new feature of Waze, will appear once the vehicle reaches its destination by displaying a reminder not to forget a child in the car. The customizable notification means that the user can set a reminder for more than just children once they reach their destination: a reminder for a pets, groceries, or simply something that they need to remember to do after a long car trip.
Click on the link below for full review:
https://search.bridgingapps.org/apps/9658f4f9-ff84-8b92-64fa-76d7c209155f