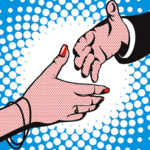 BridgingApps just published the following BridgingApps Reviewed App on the site:
Job Interview Prep – SimuGator interview app is a simulator app used to prepare for job interviews. This app includes three realistic interview simulations and 50+ questions to help you become more familiar and comfortable with what you might be asked during an actual interview.
This app is beneficial to practice social skills by including in-depth tips on how to answer questions. The job interview simulator allows you to record yourself and then review your videos; this helps you examine your own answers and improve your responses or catch unnecessary body language. Frequently practicing your interview skills can help provide so much more confidence in a natural job interview environment.
SimuGator will help more people get familiar with social interaction, how to answer questions, and what to do to help boost your chances of nailing a job interview. This app would benefit all job-seeking individuals, especially those with autism or social anxiety.
Click on the link below for full review:
https://search.bridgingapps.org/apps/efd202f1-a719-c4c8-9455-25f93656be1d