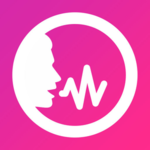 BridgingApps just published the following BridgingApps Reviewed App on the site:
Voice is an OCR app that can take pictures of printed text and read the results using text-to-speech. The app supports voice commands which allow you to quickly capture an image and/or begin reading by saying "capture" or "read", respectively.
People with visual impairment or dyslexia can easily snap a photo of anything and have it read in a matter of seconds. Whether it is a menu at a restaurant, a medicine label, and expiration date on a milk carton, or even an information board at a museum.
Foreign exchange students can read and listen to an english book at the same time using this app. Thus, listening to pronunciation and following along, word-by-word.
Click on the link below for full review:
https://search.bridgingapps.org/apps/bb290673-5c1a-42b7-833e-ea3198ebdb9f