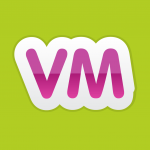 BridgingApps just published the following BridgingApps Reviewed App on the site:
Virtual Manipulatives! is a free app aligned to Common Core Math Standards that uses traditional rectangular or pie-shaped objects to represent fractions and decimals. The app is solely for the use of visual virtual manipulatives to help students understand relationships among percentages, fractions and decimals. Virtual Manipulatives alone does not provide meaning for learners. It requires a teacher to guide meaning and directions.
The manipulatives can be moved around the screen into groups for a range of activities, such as comparing fractions, adding, subtracting, and understanding percent vs. decimals. This app is a wonderful resource for math lessons and especially handy for learners who struggle with mental math and need object representation.
Click on the link below for full review:
https://search.bridgingapps.org/apps/e93c455d-35f5-e4c0-044d-0c4f9e9a7f84