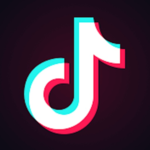 BridgingApps just published the following BridgingApps Reviewed App on the site:
TikTok – Real Short Videos is a fun short video app. Formally called Musical.ly, the app is a social networking app for watching, creating and sharing user-generated videos. You can create and upload videos, remix others' work, or browse content created by other creators and famous recording artists. TikTok is great for users of all ages and abilities, although the current version is aimed at older teens and adults. TikTok will soon introduce a new version of its app for users that fall below the age of 13 but it will not have most of the features like uploading any video or commenting on them as compared to the standard one. There will also be a strict filtration of videos to make the content kid friendly.
Unlike most other social media apps, TikTok is pure fun. The sillier, or more cringe worthy the videos, the better. Very little time and editing goes into the video creation. To create a video, simply open the app, click the plus button at the bottom middle of the screen and hold the red button to begin recording. You can add effects and filters, upload video from your camera roll or adjust speed. Users can also use their own audio and create videos up to 60 seconds of original content. Add a caption to your video for more engagement.
Since TikTok is so easy to use and content can be created from anywhere, anytime, we have enjoyed seeing a large community of users with special needs and disabilities active and enjoying the app. Individuals with autism, physical disabilites, special health care needs and those who use mobility aids like wheelchair users are having a blast creating videos. Many are becoming famous within the app for overcoming life challenges and inspiring others. Users can search hashtags and connect with others. Some examples of hashtags are #Autism, #SpecialNeeds, #DownSyndrome, #WheelChair and #FeedingTube.The support from fans is overwhelmingly positive and encouraging. Users gain fans who also become friends.

The app is not just for young adults. We see older adults and seniors creating and sharing videos on the app. Many started using the app to watch their grandchildren and decided to join in the fun. TikTok is bridging the generation gap and bringing people together!
It is not hard to get sucked into the TikTok. Before you know it, you will find yourself watching videos for hours with a smile on your face. If you are feeling down or having a bad day, open the app and scroll. You will enjoy short videos of comedy, dance, acting, singing, original content, and so much more!
Click on the link below for full review:
https://search.bridgingapps.org/apps/3e1f8e27-99bb-466a-8241-6bd46573ab11