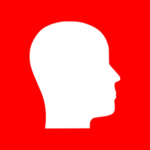 BridgingApps just published the following BridgingApps Reviewed App on the site:
Therapist, Psychologist and Psychiatrist Finder is an app that allows users to find therapists, psychiatrists, social workers, and more based on their need and location. The app identifies the user's location and provides them with a list of the nearest therapist based on their need. The app is free to download and users can remove ads for $2.99.
When used appropriately, Therapist Finder is an excellent tool for users who are searching for a specific therapy-based treatment. We believe this would be a great app for users who suffer from PTSD, users in transition, or anyone who would like to access a therapy service near them.
Click on the link below for full review:
https://search.bridgingapps.org/apps/1ecefddc-2d1f-c541-3210-d82d2dd7a8f8