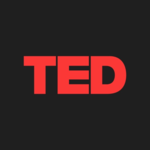 BridgingApps just published the following BridgingApps Reviewed App on the site:
Recently updated, TED has added its original podcasts to the app. Now you can watch and listen to everything you love from TED, all in one place. Just press the headphones icon at the bottom to get started. TED has also made big improvements to the video player. You can now continue to watch and listen to talks, videos, and podcasts in a mini player while browsing content and other sections of the app.
The TED app delivers its collection of educational conference videos free. TED is a nonprofit devoted to spreading ideas, usually in the form of short, powerful talks (18 minutes or less). TED videos are a great alternative to mindless television. They feature lectures on topics ranging from feminism to biology, from education to poverty, and from creativity to so much more. The videos are educational, engaging and inspiring.
The TED app offers a feature called caption integration. This means that all of the streaming video available through the app can now be subtitled in over 90 different languages. What's better, if you are using Apple TV and AirPlay, the subtitles transfer over to the device you are using to watch the videos? BridgingApps appreciates the effort that TED has taken to make it possible for ELL students and individuals with hearing impairments to access their content.
Click on the link below for full review:
https://search.bridgingapps.org/apps/e017675b-8d72-0d96-8163-2b9dd726576a