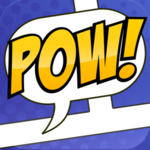 BridgingApps just published the following BridgingApps Reviewed App on the site:
Strip Designer allows users to create comic strip stories using their own pictures from multiple sources. This app is an engaging way to create and present social stories to students with special needs. Bright colors and multiple options for customizing make it a great tool for counselors and speech therapists to teach simple social skills lessons.
This app is recommended for typically developing students and individuals diagnosed with autism, ADHD, learning disability and/or speech impaired.
Click on the link below for full review:
https://search.bridgingapps.org/apps/4b6bb847-9fcb-019b-1f92-bb0233fea6ea