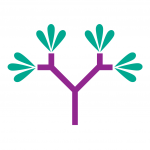 BridgingApps just published the following BridgingApps Reviewed App on the site:
Designed to evaluate and facilitate sequencing skills, StepByStep from SOAR Therapy was created by an occupational therapist for use with both adults and children. This app is appropriate for users with impaired or developing cognitive skills and can be used with a variety of diagnoses such as dementia, stroke, traumatic brain injury and developmental delay.
StepByStep uses fun and clearly illustrated sequences of Activities of Daily Living (ADLs), Instrumental Activities of Daily Living (IADLs), and Transfers. Simply drag each step and arrange a sequence into the correct order. Challenge, sharpen, and increase the sequencing, problem-solving, and storytelling skills with 52 sequences ranging from 3-10 steps.
Click on the link below for full review:
https://search.bridgingapps.org/apps/7dd461e2-143e-e617-b378-bf1a18185a6d