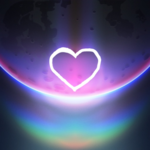 BridgingApps just published the following BridgingApps Reviewed App on the site:
The app called #selfcare creates a digital space to explore all sorts of interesting self care activities. It almost gamifies, without any scoring or competition, self care using AI to model routines, short periods of time outs, and introspective moments.

BridgingApps sees the #selfcare app as a good way to learn about taking care of one's own self. It models restorative, reflective and even tactile activities that anyone can access immediately when needed. It also then opens the opportunity to move away from the phone and try the same activities in the "real" world as part of a diverse and meaningful self-care practice. And did we mention there is a sweet, purring cat?
Click on the link below for the full review:
https://search.bridgingapps.org/apps/63f1131a-e048-46a8-9b42-2140bf39461b