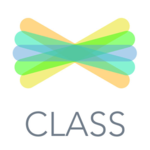 Day 4 of 30 Back To School Apps in 30 Days ✏️
Seesaw: The Learning Journal is a student-driven digital portfolio that empowers students of all ages and abilities to independently document and share what they are learning at school. Creating a learning journal within Seesaw offers parents and teachers a versatile and comprehensive method of reviewing student work, which in many cases, can be just as important as formative and summative assessment, especially for learners who struggle with standardized testing.
For students with communication delays, Seesaw can be an excellent tool to exchange thoughts and ideas visually, rather than through traditional writing assignments. The audio feature also provides Seesaw users with an easy way to record their thoughts and impressions on their work, encouraging students to reflect on what they have learned and questions they might have for additional learning.
Click on the link below for full review:
https://search.bridgingapps.org/apps/6865c7dc-fadd-43b5-b2fb-d090c5307a51
#BackToSchool #BackToSchoolApps #AppsForTeachers