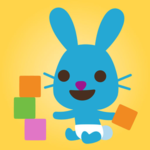 BridgingApps just published the following BridgingApps Reviewed App on the site:
Sago Mini Babies is a fun explorer app for early learners. This app is great for preschool, elementary and speech therapy students. Sago Mini Babies provides a rich, playful world, but still leaves enough space for children to introduce their own stories. The beautiful colors and animation make the app appealing and engaging to children. This is a great tool to help teach responsibility and caregiving in a virtual environment.
Our reviewer uses this app with preschoolers to help increase purposeful touch, increase creative play, role-playing, and caregiving skills while helping to develop language skills. Reinforcing creative play and exploration is a skill many students have difficulty with. Using Sago Mini Babies is an engaging way to help students relax and free play and does not seem like a typical work assignment.
Click on the link below for full review:
https://insignio.bridgingapps.org/apps/778a0441-e61e-496a-b309-2a5e986afd5e