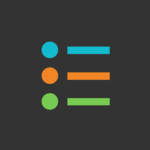 BridgingApps just published the following BridgingApps Reviewed App on the site:
Often times, when we track our progress and actions it helps us to become more aware and become more proactive about reaching our goals and creating good habits. Productive – Habit Tracker is a great app to help you do that. This app is good for those who need reminders to keep them on track of daily goals.
The app is colorful and easy to use, and our users loved the collection of icons and the ability to select your own color-code scheme. This app is perfect for anyone wanting to track and create productive habits, and especially those who get easily distracted (ADD) as well as those who love structured routines (autism spectrum).
Click on the link below for full review:
https://search.bridgingapps.org/apps/2a84db30-f9e1-4e96-85ed-18658437109b