BridgingApps just published the following BridgingApps Reviewed App on the site: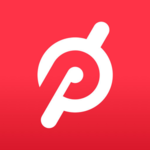 Peloton Digital app has strongly emerged in the exercise app market. The Peloton company currently offers two pieces of home gym equipment, a stationary spin bike (the "Peloton") and a treadmill (the "Tread"). Promoted as a "boutique studio experience in your own home," both the Peloton bike and the Tread have tablets as screens that stream "live" classes and display metrics such as cadence/speed, resistance, output and heart rate. These live classes are available throughout the day and feature a Peloton instructor who leads classes by incorporating music and instructions for a defined workout. Included on the tablet display is a "leaderboard". This leaderboard lists other Peloton users who are currently taking the class. Tapping on a username during a workout gives a virtual "high five" to a fellow Peloton user.
Once live classes are completed the workouts are added to a library of recorded, closed-captioned classes available on-demand. And here's the interesting thing about the both the live and the on-demand Peloton classes: they are all available to anyone, even without purchasing the Peloton-brand bike or Tread, via the Peloton Digital app.
In addition to the extensive selection of spin and treadmill classes, the Peloton Digital app also includes yoga, meditation, cardio, boot camp, outdoor walking and running, stretching, and strength training classes as part of its guided exercise content. The app includes a search function to facilitate finding the right workout to fit the user's needs based on length of time, type of activity, intensity level or impact, music genre, and instructor. There is an option to filter out workouts that may contain explicit content.
Click on the link below for full review:
https://search.bridgingapps.org/apps/405e5e50-cfc4-4d39-845d-f2ce98309b76