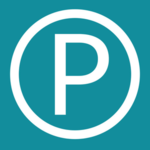 BridgingApps just published the following BridgingApps Reviewed App on the site:
Parkarr is a crowd-sourced parking app that connects drivers looking for parking with those leaving their parking spots. Users can search for available spots in their area or another neighborhood of their choice. This is a must-have app for adults who often become frustrated trying to find a parking spot and/or drivers who experience anxiety related to parking.
This is an easy to use app that can "pay it forward" and help those who spend endless hours looking for a parking space. We used this app with older adults and teen drivers. Both populations appreciated the convenience factor.
Click on the link below for full review:
https://insignio.bridgingapps.org/apps/632fd3ec-5afb-4c42-a24d-83b1362aafc8