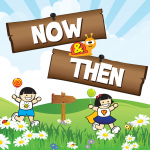 BridgingApps just published the following BridgingApps Reviewed App on the site:
NowAndThen is a wonderfully simple app that can be used as a visual support to help organize a child's schedule. The caregiver, teacher, or therapist is able to customize the tasks that are required of the child as well as the subsequent reward.
Use of such as tools has been found to be very helpful in behavior management. This app has a pre-existing library of a variety of home and school related tasks such as brush teeth and trace as well as rewards such as watch TV. Additionally, the app allows access to select personalized pictures that can be used.
Click on the link below for full review:
https://search.bridgingapps.org/apps/532fc642-43d4-5135-ac1f-bcd8c65f34d7