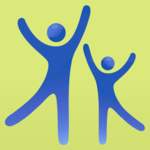 BridgingApps just published the following BridgingApps Reviewed App on the site:
Model Me Going Places 2 is a visual teaching tool for helping your child learn to navigate challenging locations in the community. Each location contains a photo slideshow of children modeling appropriate behavior.
This app may help typically developing children and those with sensory issues or autism. Using Model Me Going Places 2 may help get students ready for trips to different and/or new places. It can also help prepare them for what is expected of them at new locations. And, it can also help with social stories after going to the targeted place.
Click on the link below for full review:
https://search.bridgingapps.org/apps/dd1f46e0-602b-6e0c-2715-ce27275f3aa3