BridgingApps just published the following BridgingApps Reviewed App on the site: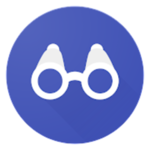 Lookout By Google allows someone who is blind or visually impaired to use the camera on an Android device to get information about the world. Using your phone's camera, Lookout makes it easier to get more information about the world around you and do daily tasks more efficiently like sorting mail, putting away groceries, and more.
Built with guidance from the blind and low-vision community, Lookout supports Google's mission to make the world's information universally accessible to everyone.
Click on the link below for full review:
https://search.bridgingapps.org/apps/37c61831-423d-4bbc-9697-8fbd52a9fe6b