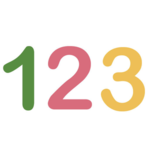 BridgingApps just published the following BridgingApps Reviewed App on the site:
Kids Learning—My First Numbers Counting Game is a fun and interactive app that teaches toddlers how to count from 1 to 20 by using a flashcard format. The app is free to download and users are able to review numbers and objects in different categories, including apples, balls, bears, fingers, and numbers. They can also select which flashcards are their favorite by clicking on the star on each of the cards. This sends that card to their favorites section, allowing users to customize their flashcards. They can also add, edit, and delete flashcards as they see fit.
This is an excellent app for early learners who are working on fine motor skills, counting, and language acquisition. We believe this app would be beneficial for speech and language development.
Click on the link below for full review:
https://search.bridgingapps.org/apps/8f8788fb-d118-4c4f-94ff-8c3c28deba9c
https://bridgingapps.org/2018/11/bridgingapps-reviewed-app-countdown-timer-for-kids/