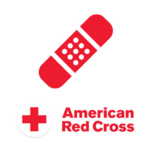 BridgingApps just published the following BridgingApps Reviewed App on the site:
First Aid is a healthcare information app by the American Red Cross that gives users access to a plethora of medical information that they can use during emergencies. The app is free to download and users are able to access information that can be used to prepare for an emergency, or get help after they have suffered an emergency. The preparation section includes information for preparing for situations such as flooding, fire, hurricanes, tornadoes, and more. It also includes a section for everyday emergencies. Each of the sections gives users a checklist of things to do before, during, and after each of the situations. Users are able to check off that they have done their before list. It also includes related links such as purchasing a weather radio or emergency kit.
The app also includes basic first aid information for a variety of different ailments, including allergies, burns, choking, CPR, and more. It walks the user through step-by-step instructions on how to treat the issue, and provides further related information and FAQs. It also has a specific emergency section for these issues, which includes a button that will call 911 for the user. There is also a quiz section where users can test their knowledge of the first aid skills described in the app.
Click on the link below for full review:
https://search.bridgingapps.org/apps/32be7a05-a058-b65b-a247-00b6d1172764