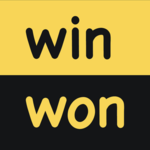 BridgingApps just published the following BridgingApps Reviewed App on the site:
Irregular Verbs – English Grammar Games is a visual, interactive and fun introduction to irregular past tense verbs. Irregular Verbs introduces and explains irregular past tense verbs with six unique learning activities and games. The app is easy to use, and makes irregular verbs easy to teach.
A language based app, Irregular Verbs may benefit students with dyslexia, speech and or/language disorder, autism spectrum, developmental disabilities and/or Down syndrome. The app may also benefit ELL learners and typically developing students who struggle with the concept of irregular verbs.
Click on the link below for full review:
https://search.bridgingapps.org/apps/46e9853f-ff68-40b7-87b7-3930230e4819