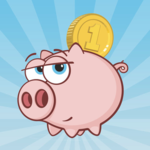 BridgingApps just published the following BridgingApps Reviewed App on the site:
iAllowance (Allowance Manager, Chore Chart & Rewards w/Sync) is a must-have app for parents and teachers that want to incorporate structure, routine, and increased responsibility into a child's day. Having multiple children with multiple tasks to organize can get complicated and iAllowance makes it manageable and fun!
iAllowance allows users to assign individualized chores and goals to each child based on their needs and ability level. iAllowance is a great resource for typically developing children and children diagnosed with autism, ADD, ADHD, OCD and similar disorders who may have difficulty focusing and completing daily activities.
Click on the link below for full review:
https://search.bridgingapps.org/apps/2256e09d-704e-a69a-9097-6c57a5799f02