ICE4Autism App Reviewed by Cathy Foreman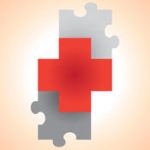 With a variety of "In Case of Emergency" apps available on the market for mobile devices, it can take some research to find just the right one to meet someone's specific needs. Most all ICE apps have a standard mobile phone lock screen feature providing easy access to important medical and emergency contact information. But, when someone with special needs has an emergency situation there may be other pieces of information, such as communication and even behavioral challenges, crucial to convey to first responders and the emergency medical team so that treatment is appropriate and handled with understanding care.
An app called ICE4Autism was developed for individuals with autism. The ICE4Austism app is $1.99, available at the iTunes Store and compatible with iPhone, iPad and iPod touch devices. Included in this app are zoned areas to store many standard pieces of health information such as emergency contacts, blood type, medications, health conditions, allergies, names of doctors, and insurance details. But with some additional unique and important features, ICE4Austim puts in place some emergency safeguards. For example, within the app is a distinctive red "Alert My Emergency Contacts" button that when tapped, sends an immediate text and email informing the designated contacts of an emergency and the users GPS location. One section within the app, called "My Autism", stores details of any unique behavior triggers, how the user communicates, and any special treatment circumstances. The app provides excellent examples of what information to include such as any high pain threshold concerns, specific responses (or lack of response) that may be misinterpreted, unique behavior triggers, and use of any assisted communication devices. An ICE audio section stores a message pre-recorded by the user or caregiver to help in a scenario where someone is non-verbal or incapacitated due to an injury.
During the BridgingApps trial period we found that the app set up was easy and straightforward. By including a helpful user guide with easy to read text and images it was not overwhelming. We would like to see an option to actually keep and use the suggested text example that is used during set up. The prompts and suggested language are helpful for a user to know what is important to convey to emergency personnel. A basic pictorial or text based communication board would be an excellent addition. The lock screen does show the "ICE4Autism" title written on the user's phone. This could be something the user may or may not want disclosed to persons around them during regular use of their device.
With the lock screen serving as the initial source of information to emergency responders, we made sure it included a concise directive on where to open the app and how to access the critical information contained in the "ICE Audio" located within the app. We think it is very important the app icon is easy to locate on a device by having the ability to note its physical description and its location. Keeping the app icon located either on the device dashboard or on the users first icon page would help responders.
BridgingApps sees the incredible value of the ICE4Autism app as part of an emergency plan for not just someone with autism, but for both children and adults and a wide variety of disabilities and special needs.