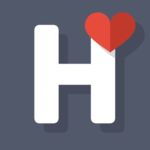 BridgingApps just published the following BridgingApps Reviewed App on the site:
HospiChill is an app developed as a tool to help reduce stress in children in preparation for hospital appointments. With many meditation and calming apps on the market, HospiChill is unique with their focus on children's anxiety related to medical care.
BridgingApps reviewed HospiChill and appreciated its organization and its approach that allows the user to choose from a wide variety of guided stress busting activities. This provides for an individualized experience that is friendly to children of all abilities and medical diagnosis.
Click on the link below for full review:
https://search.bridgingapps.org/apps/8fa75601-c5ce-433f-ab60-8979e412ffcc