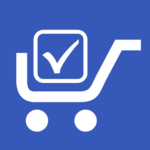 BridgingApps just published the following BridgingApps Reviewed App to the site:
Grocery Gadget Shopping List is a list-making app that allows users to easily compose and organize shopping lists. The app comes with lists already programmed including weekly groceries, pharmacy items, office supplies, holiday dinner, errands and recipes. These can all be edited based on the user's needs. One of the highlights of the app is the ability to customize lists based on the stores you shop at most. Users can enter the aisle that each item can be found. This makes it easier for users to gain independence as they shop and learn where each item is in the store.
This app is a wonderful tool for educators teaching life skills and independence. Use Grocery Gadget to compose lists for teen children to begin grocery shopping alone. It is also great for elderly users because they can use it to remember and find what they are looking for in the store. And, individuals who rely on others to shop for them can create their lists and share it electronically.
Click on the link below for full review:
https://search.bridgingapps.org/apps/fd49c10c-ce23-bcea-91ef-21ed4da3571f