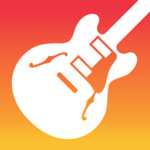 BridgingApps just published the following BridgingApps Reviewed App on the site:
GarageBand turns your iPad, iPhone, and iPod touch into a collection of touch instruments and a full-featured recording studio so you can make music anywhere you go. This is a great music app that can be used for fun and education with users of all ages, settings and populations.
Based on how you choose to use the app you may create the songs, or, if students, patients or clients are able, they can create the music themselves. Some suggested ways to use the app are communication, fine motor, self-expression, social skills, music skills, problem solving and more.
Click on the link below for full review:
https://search.bridgingapps.org/apps/49fcf895-e365-f08a-b102-6f20dfae407e