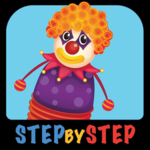 BridgingApps just published the following BridgingApps Reviewed App on the site:
Differ By Kind – Find the visually odd one out is a free educational app for early learners 2.5 years of age and older. It helps users to learn about identifying an object that does not belong in a group. There are 20 levels with 6 groups presented at each level. The user is shown 4 objects with one having a different characteristic from the others. The user moves the different object to the empty box at the end of the row. There are no verbal or written instructions provided. If the user does not answer, a hand will appear and move the correct answer to the space. If the user answers incorrectly, a buzzer sounds and the object returns to its place.
This app is excellent for early learners who are learning to identify objects that are not alike or do not belong into a group. It is also appropriate for vocabulary development and for following directions.
Click on the link below for full review:
https://search.bridgingapps.org/apps/b53c657d-53cd-423c-a344-e0e725dcc561