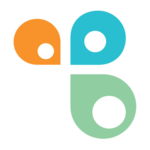 BridgingApps just published the following BridgingApps Reviewed App to the site:
Cozi Family Organizer is a family-planning app that allows families or individuals to easily organize their calendar, lists, recipes and more all in one place. It is designed for adults and families, but could be used by individuals as well.
The central feature of the app is the calendar. With the free version of the app the user is able to see the calendar in weekly view. Users and family members can add events to the calendar. Calendars are color-coded and each family member can also have their own individual calendar. Users can also create shopping lists and to-do lists within the app. Our favorite feature of the lists is the ability to share them with other users by text message. This makes it easy to share lists with family members on the go.
Cozi is an excellent app for families and students who may be transitioning from high school to college or the work force. We believe this app would be beneficial for users who have been diagnosed with ADD, Down syndrome or autism.
Click on the link below for full review:
https://search.bridgingapps.org/apps/4bfc7e80-9e26-384d-5c72-350f0d071432