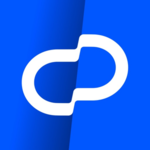 BridgingApps just published the following BridgingApps Reviewed App on the site:
ClassPass is a free app available on Android and IOS devices. It involves a monthly membership which allows the user access to participating fitness services. Many services are available locally while others are available through audio and video. This app offers membership plans which include credits. Credits may be used for local health services such as fitness classes, gym access, spa, and wellness.
This app may be used in support of mental and physical health and considered a way to support self care. ClassPass is a great way for the user to try and discover fitness services in their area. Alternatively where the need would be to sign up for 1 service at 1 location, ClassPass potentially grants access to 30,000 fitness studios and gyms around the world.
Click on the link below for full review:
https://search.bridgingapps.org/apps/349cd995-1513-4792-af70-b9ccfbe1a89c