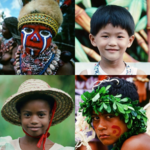 BridgingApps just published the following BridgingApps Reviewed App on the site:
Children Around the World is a photographic exploration of the world of children told by award-winning travel journalist Peter Guttman. The standards-aligned app presents a visual survey of the globes's most important resource – the youth of our human species. This fascinating and entertaining peek into the world of children provides a preview of the planet's future generations and offers insight into our common humanity.
Children Around the World is a great way to introduce and incorporate different cultures and social studies into the classroom, groups and at home. We have used this app in a PreK inclusion setting but it can easily work in upper grade levels when talking about different parts of the world.
Click on the link below for full review:
https://search.bridgingapps.org/apps/677fbb8f-9e16-4db2-bf8f-2172862b37d6