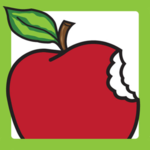 BridgingApps just published the following BridgingApps Reviewed App on the site:
ABC Shakedown is a fun, engaging and easy to use reading app for beginning readers. Whether you have a learner who is reluctant, challenged, or is struggling as a beginner reader, this app is the perfect choice for all types of learners.
The digital flashcards within this app are easy to interact with as your child learns sound-symbol correspondence with the alphabet. Children can either use the "shake" feature to move to the next card, or tap the arrows to move to the next or previous one.
Click on the link below for full review:
https://search.bridgingapps.org/apps/e73c7fbc-ecb7-ec8a-bda9-803c626cad92