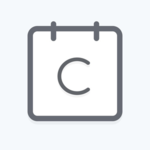 BridgingApps just published the following BridgingApps Reviewed App on the site:
Calendly Mobile is an app used for scheduling and booking appointments. This service is available on the web and as a mobile app. Using the app users can quickly copy schedule links and paste them into an email, text, or any other app, saving time while away from your computer.
With the ability to view upcoming meeting details, you can feel more prepared throughout the day, wherever it may take you. View answers to your invitee questions, look up a phone number and even join video calls directly from the app.
Click on the link below for the full review:
https://search.bridgingapps.org/apps/fb1031c5-5ad6-4f80-a971-456613323bde