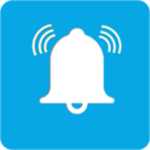 BridgingApps just published the following BridgingApps Reviewed App on the site:
It's Break Time is an app to assist individuals with disabilities such as down syndrome, autism, intellectual disabilities, mental health disabilities, etc. in becoming more independent in the competitive job market, while allowing their support system to monitor their breaks and daily feelings about the job without being present on the actual job site.
The simple app prompts users, specifically telling and tracking time to set a simple break timer. It also prompts when it is time to return to work, and allows their Assistive Figure (the person supporting them in work) to track their break times ensuring they are taking regular breaks.
Click on the link below for full review:
https://search.bridgingapps.org/apps/faf28cf6-8a6e-46a7-b594-7fda2d4450a7