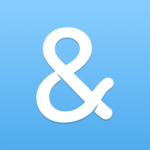 BridgingApps just published the following BridgingApps Reviewed App on the site:
Ava – 24/7 Accessible Life provides real-time captioning on your mobile device. Keep your phone or tablet out and read the conversation what the other person is saying in live-time. Or sync multiple devices and keep track of who said what in a meeting or over the phone.
The app was designed for deaf and people who are hard-hard of hearing can more easily participate in their daily, community, and family lives. This app is free to download, with an optional monthly subscription of $14.99 a month. The free plan allows you to transcribe 5 hours of conversation each month. That is great for occasional users that need captions for conversations while they are out in the community. You can also buy an additional 5 hours for $4.99. The Premium plan ($14.99/month or $119.99/year) allows for unlimited captioning time and has translation feature, mentioned above.
Click on the link below for full review:
https://search.bridgingapps.org/apps/22e7a155-98e6-4f0a-9d76-6833851dfb44