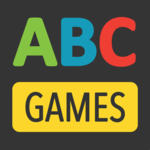 BridgingApps just published the following BridgingApps Reviewed App on the site:
ABC Games is a fun and educational game app for early learners. It includes 25+ unique activities and games for lowercase and uppercase letters as well as for letter names and phonics. The app includes a tracing game for fine motor, memory to help with visual and working memory, puzzles for visual motor and fine motor, phonics, and odd one out (which one does not belong) helping kids problem solve.
ABC Games comes with many interactive games and activities that are great for kids of all ages. And, we like that each game can be adjusted to the child's learning level making is relevant to a wide range of abilities.
Click on the link below for full review:
https://insignio.bridgingapps.org/apps/704e16f5-bde6-4834-b11d-9a553a4dcf80