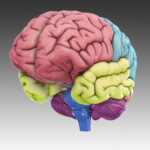 BridgingApps just published the following BridgingApps Reviewed App on the site:
3D Brain is an interactive app that gives users a 3D look at the structure and make-up of all the parts of the brain. The app is beneficial for anyone who is interested in learning more about the brain, including users who are recovering from a traumatic brain injury and want to learn more about their diagnosis.
Use your touch screen to rotate and zoom around 29 interactive structures. Discover how each brain region functions, what happens when it is injured, and how it is involved in mental illness. Each detailed structure comes with information on functions, disorders, brain damage, case studies, and links to modern research.
Click on the link below for full review:
https://search.bridgingapps.org/apps/12fc318b-cb73-2795-dbb4-2265a950b2c5