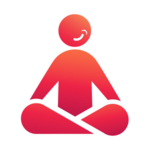 BridgingApps just published the following BridgingApps Reviewed App on the site:
10% Happier: Meditation is a meditation and mindfulness app that allows users to practice mediation on a daily basis. Users are asked to answer a few simple questions when they open the app, which lets is asses the user's needs.
The app walks users through how to mediate, specifically focusing on users who have never meditated before. It includes videos and audio recordings which walk the user through how to mediate. Users can visualize their progress in each session, as the screen moves from left to right. The app will also send the user a reminder at the time they has designated that they would like to mediate. It also has a voice shortcut connected to Siri, which allows the user to begin a mediation quicker.
The app is free to download and users are given a free, 7 day trial. After the trial, the app costs $99.99 per year. This is a great app for veterans, adults, people who have PTSD and anyone who wants to learn how to effectively use meditation and mindfulness.
Click on the link below for full review:
https://search.bridgingapps.org/apps/4d4958d3-3837-4f76-9a9c-2974edac3c79